Unbreakable Marriage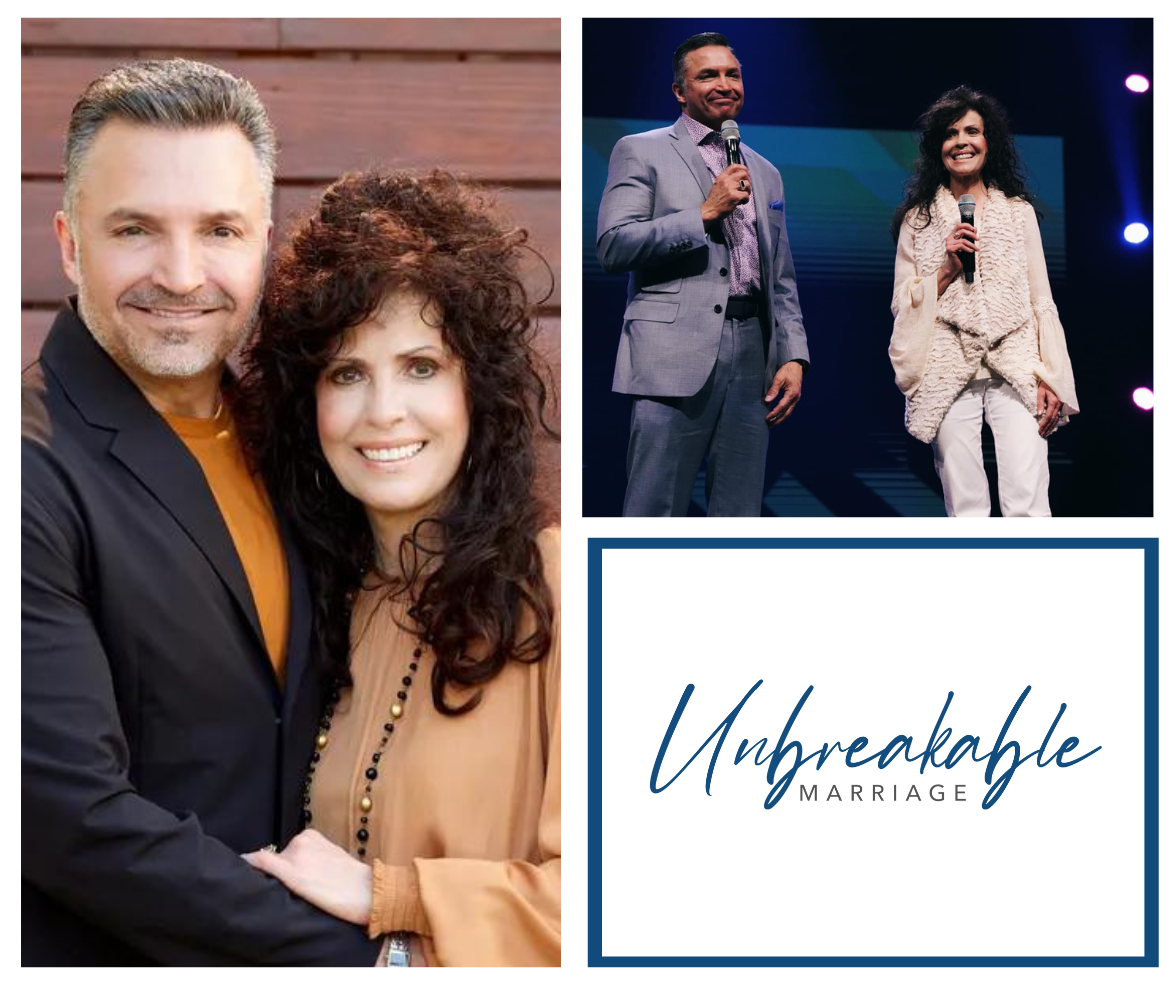 Are you ready to strengthen the bonds of love and commitment in your marriage? Join us for an unforgettable experience at our Unbreakable Marriage event, hosted by Pastor Carl and Mrs. Gloria Toti. This event is a celebration of the unshakable foundation of love, faith, and partnership that makes a marriage truly unbreakable.
With over 22 years of dedicated service to their congregation and the community, Pastor Carl and Mrs. Gloria bring a wealth of wisdom and experience to guide couples on their journey to building unbreakable marriages.
Session Five Notes: November 3rd, 2023
UNBREAKABLE MARRIAGES A Night of Learning, Sharing & Community
OUR JOBS CAN MAKE US WEALTHY, BUT OUR RELATIONSHIPS MAKE US SUCCESSFUL!
-Communication -Sex -Money -Children -Fun/Recreation -Conflict Management -Spiritual Life -Friendship/Intimacy
The Good Wife Guide: 19 Rules for Keeping a Happy Husband (Gift for Husbands and Wives, Adult Humor, Vintage Humor, Funny Book)
A Wife's Duty A man's home is his castle and as such, he ought to be treated like a king. When he returns home from a demanding eight hours on the job (or more!), he rightfully deserves a bit of pampering. It's every wife's responsibility to dote upon her hard- working spouse, to show that he is truly appreciated!
Recipe for Success Just as it would be unthinkable to serve frozen TV dinners or reheated leftovers to an honored guest, these offerings should not be considered acceptable dinner fare for the man you adore. Give him a hearty home-cooked meal — one that's prepared from scratch and seasoned with love. The hours you spend over a hot stove will be repaid in full when he eagerly asks for seconds!
Put Your Best Face Forward Before he arrives home from work, take a few minutes to transform yourself from toiling housewife to vision of earthly delight. Give your hair an extra shellacking of hair spray, re-apply your make-up, and trade in your housecoat for a stylish frock that shows off your figure.
Cleanliness...It's Next to Godliness! MAKE SURE THE HOUSE IS spotless before he's due to arrive home.
A Happy Homecoming When your husband walks through the front door, take his coat and guide him to his favorite easy chair. Offer him the evening newspaper, his slippers and a dry martini to take the edge off. If he appears fatigued or cranky from his traffic-laden commute, a relaxing foot rub or shoulder massage may be in order.
Greet Him with a Smile Nothing says "Welcome home, dear," better than an ear-to-ear expression of your love — that's right, a smile! With just one glance at your face, your husband should know that his very presence marks the pinnacle of your day.
At the Dinner Table Anticipate your spouse's needs by refilling his plate before he asks. When it comes to your own plate, remember that less is more. Certainly, the moist layer cake with butter cream frosting you baked this morning looks appetizing, but it won't do your waistline any favors!
Decisions, Decisions! After toiling for his demanding employer all day, a man wants to be made to feel as though he's the boss when he crosses his own threshold. Let him dictate important matters at home, from selecting the evening's television programs to choosing what he'd like you to serve for his bedtime snack.
Spread Gladness, Not Badness When possible, try to spare your husband from the nuisance of life's little troubles. Now is not the time to present him with a stack of bills — or the fact that little Jimmy flunked his spelling test. If you can handle such crises without having to needlessly bother your husband, you'll leave him available to deal with more important matters.
Sing His Praises A few well-placed compliments are certain to garner your husband's favor. Tell him he "cuts a fine figure" in his dapper work duds, or marvel at his business acumen when he relays a story from the office. His ego will appreciate the boost, and may even put him in the mood for romance!
Between the Sheets When your darling man suggests that you "slip into something a little more comfortable," he's not referring to your ankle-length flannel nightgown. Entice him in the bedroom by forgoing your cold cream and curlers in favor of a seductive negligee.
Be a tantalizing temptress in those few, short minutes before your husband falls asleep. Once he's out like a light, you can steal a few more "home work" minutes, rolling out the dough for tomorrow morning's light and flaky Danish. Then it's off to bed for you, too. After all, you'll have to rise early to make sure he awakes to the smell of percolating coffee!
https://www.dailymail.co.uk/femail/article-4011366/Cringeworthy-1950s-marriage-
advice-teaching-housewives-look-husbands.html
Unbreakable Marriage Session Questions
Allow me to ask you some questions to answer with each other.

First: husbands tell your wives what you think they admire most in you.

Second: wives tell your husband what you think he most admires in you.

How am I like my family members and how am I different?

What might be a few things you enjoy most about being married?

ANSWERS THIS AT HOME: What's your favorite sexual memory with me? Want to recreate it?

ANSWERS THIS AT HOME: What's the pain in me you would like the Lord to heal?

ANSWERS THIS AT HOME: What do you want our life together to look like 5 years from now? 10 years from now?

What do you admire in your spouse? Personality, characteristic, action etc.

Name three things that make you proud of your spouse.
We never see the word 'abuse', but the term 'oppression' (meaning crushing or
burdening someone by the abuse of power or authority) is everywhere.
"7 His mouth is filled with cursing and deceit and oppression; under his tongue are
"5 The LORD examines both the righteous and the wicked. He hates those who love
"14 He will redeem them from oppression and violence, for their lives are precious to
"19 Husbands, love your wives, and do not be harsh with them."
"16 'The man who hates and divorces his wife,' says the LORD, the God of Israel, 'does
violence to the one he should protect,' says the LORD Almighty. So be on your guard,
and do not be unfaithful.
Jesus said: "It was also said, 'Whoever divorces his wife, except on the grounds of
porneia (sexual immorality), makes her an adulteress; and whoever marries a divorced
woman commits adultery." (Matthew 5:31-32)
"15 If your husband or wife isn't a follower of the Lord and decides to divorce you, then
you should agree to it. You are no longer bound to that person. After all, God chose you
and wants you to live at peace."