WELCOME
Our services are a great time for you to connect with God and others. Each service lasts around 70 minutes and consists of an authentic time of worship through music, practical and encouraging teaching from the Bible, and an opportunity to connect with us. We offer three different flavors of our service: Contemporary, Classic, and Midweek.



OUR SERVICES

CONTEMPORARY
SERVICE
Saturdays at 5:00 pm
Sundays at 9:30 am or 11:15 am
Located in our Sanctuary
Kids ministry during service (birth - 6th)
Live-streamed at trinitytoday.com/live for all services, or Live on Facebook during the 9:30 am service

CLASSIC
SERVICE
Sundays at 8:30 am
Located in our Chapel
Traditional worship through hymns

MIDWEEK
SERVICE
Wednesday at 7:00 pm
Live teaching and worship in the Sanctuary
Adult discipleship classes
Kids ministry (birth - 6th)
Students' ministry (7th - 12th)
FOR YOUR KIDS AND STUDENTS
Kids ministry is available during our Contemporary Services for birth - 6th grade. You can plan to arrive 15 minutes early to our weekend services, park at our main entrance, and meet our staff and friendly volunteers who will help you get checked in. Kids and Student Ministries are available during our Midweek Service on Wednesdays at 7 pm.
LOCATION AND PARKING
7002 CANTON AVE, LUBBOCK, TX 79413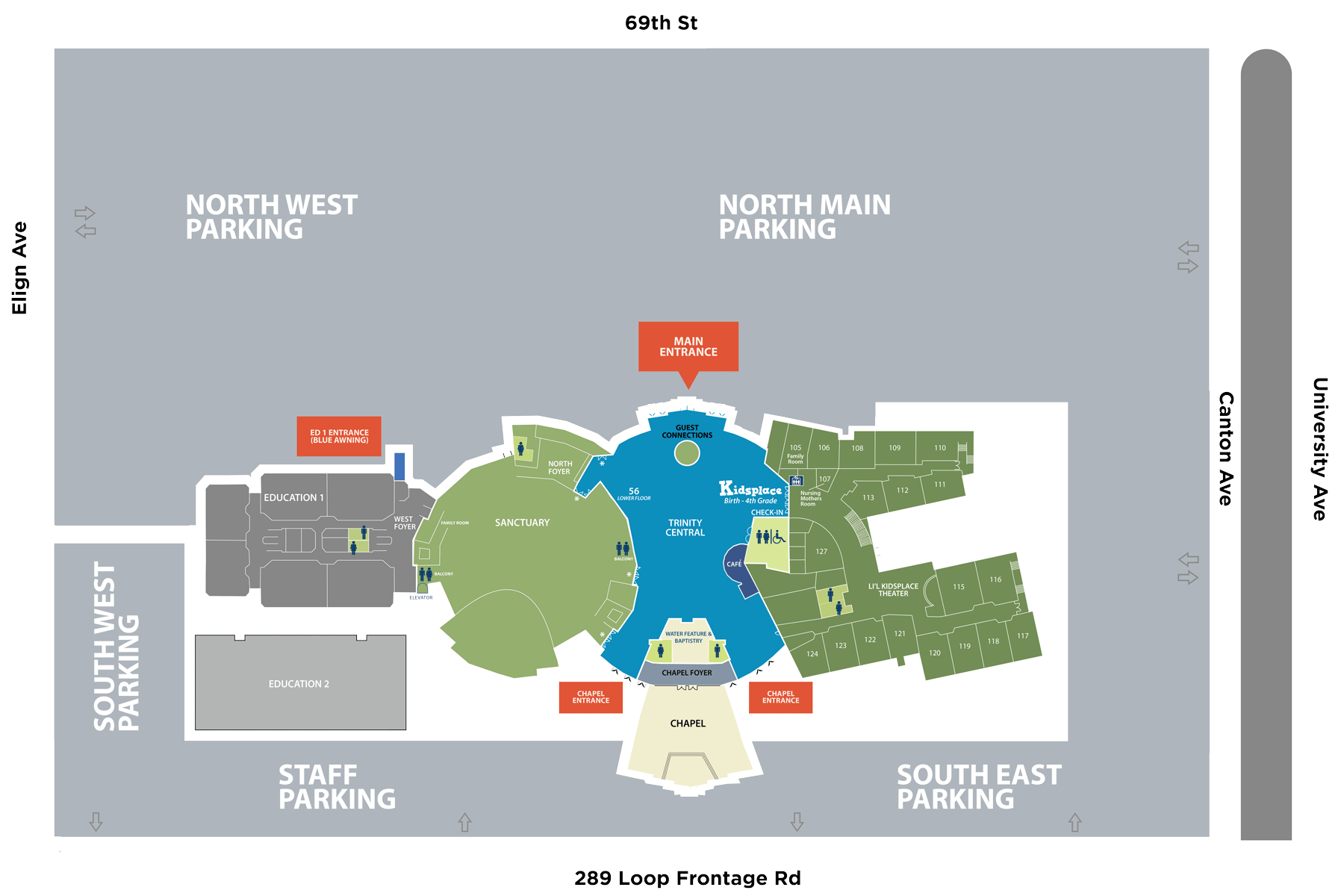 GUIDE TO ARRIVING
As you exit off Highway 289, stay on the frontage road, until you arrive at our first parking entrance to our campus. Turn right into the parking lot and follow the signs to our main entrance which is on the Northside of our building.