Pastor Carl Toti is a gifted speaker who is passionate about communicating the gospel. His dynamic speaking style and challenging messages capture the attention of a wide spectrum of audiences. Pastor Carl became the Senior Pastor of Trinity Church in 2001. He and his family moved to Lubbock from Albuquerque, New Mexico. He is a graduate of Rhema Bible Training Center and received his Master of Arts in Theological Studies from Vision University in Ramona, California.
In 2008, he received his certification as a Professional Executive Coach. He is married to Gloria who serves as the Women's Ministry Director on staff at Trinity. She was saved at 23-years-old during a Christian Singles Retreat. Gloria has been an incredible blessing to the staff and church. Pastor Carl & Gloria have two sons: Nathan and Jonathan, both graduates of Texas Tech University.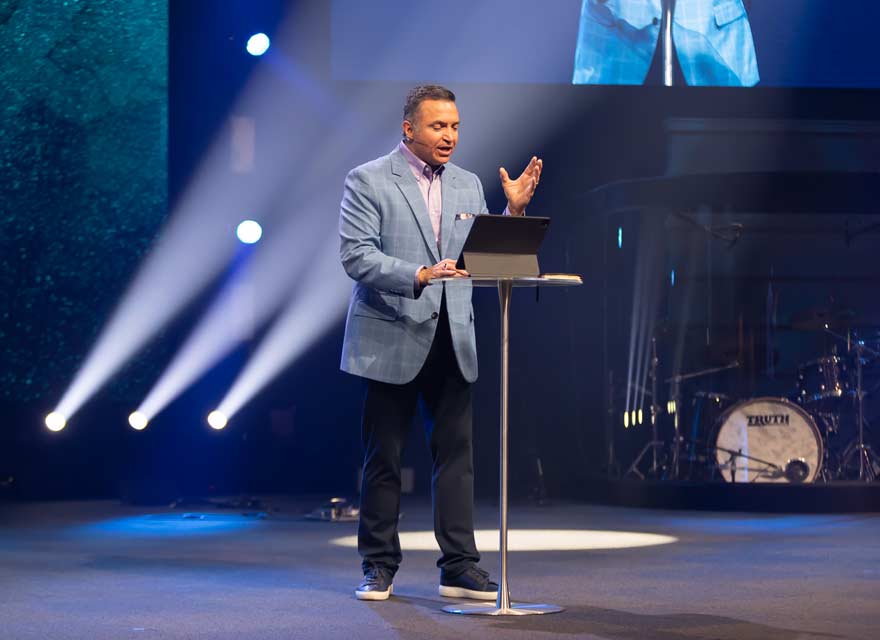 Gloria loves life and hardly meets a person she doesn't want to speak an encouraging word over. She and her wonderful husband, Carl, know that God still does miracles because they both are recipients of such. Gloria is a native New Mexican but has fallen in love with Texas living. She often says that God may have re-routed their plans for ministry so that Gloria would not have to tame down her Texas-sized hair anymore.